Hydrology
How the Water Flows
For the past 12,000 years The 20,000 square mile Apalachicola River Drainage Basin has collected every drop of water that falls or bubbles up in springs from the mountains of North Georgia to the Gulf of Mexico in west Georgia and East Alabama. The 75,000 acre Lake Wimico and Marsh was also a major source of freshwater for the Apalachicola Bay ecosystem, and they used to collect, store, filter and feed this freshwater into the Apalachicola Bay ecosystem via the Jackson River.
During this same period the saline environments of St. Joe Bay and St Andrew bay existed with little to no natural freshwater runoff. No major body of freshwater emptied into these bays, and they supported vast seagrass complexes, with the multitude of marine life associated with them.
Now, however, the flow has been reversed, with catastrophic consequences!
From October 2020 to October 2022 the GIWW diverted more than one trillion three hundred and fifty billion gallons of freshwater and sediment away from Apalachicola Bay. This is 1.4 times the total volume of water in Lake Okeechobee, diverted in two years (See links to flow meters)!
This water and its sediment were, and continue to be, discharged into St. Joe Bay and St. Andrew Bay as unnatural runoff. This is a massive diversion of water and sediment from Apalachicola Bay, where it nourishes, into St. Joe Bay and St. Andrew Bay, where it is Harmful.
United States Geological Survey (USGS) data demonstrates the GIWW Diverts a significant volume of the Apalachicola River away from Apalachicola Bay and into St. Joseph and St. Andrew Bays. Arrows in image below depict the average tidally filtered discharge that occured over the prior 12 months as reported by the USGS on the NWISWeb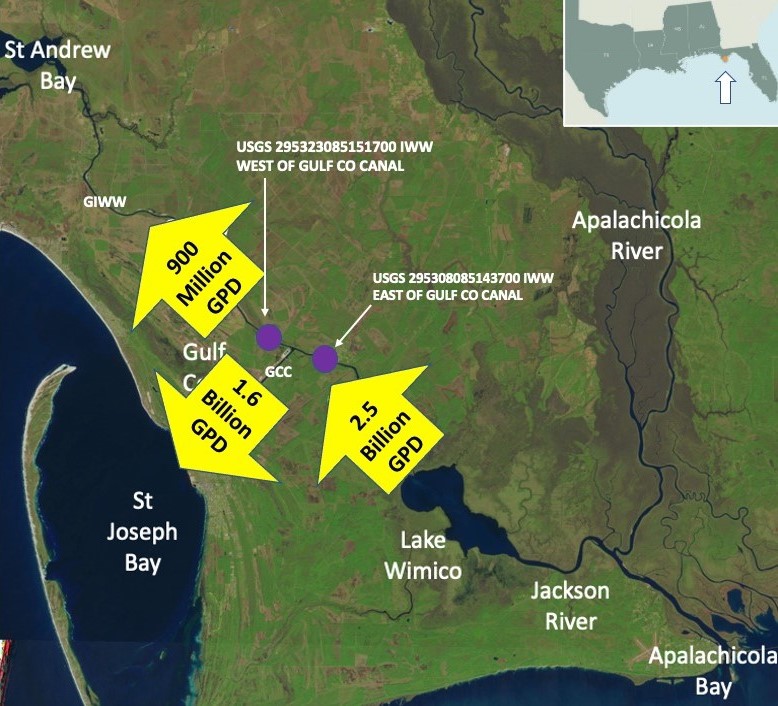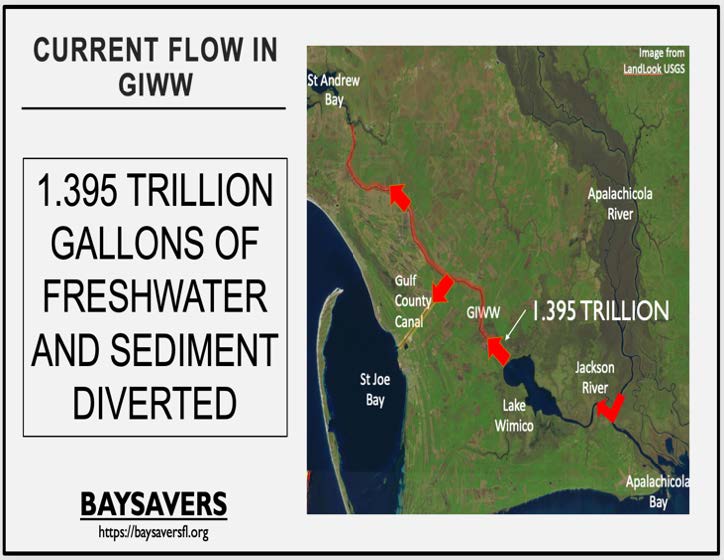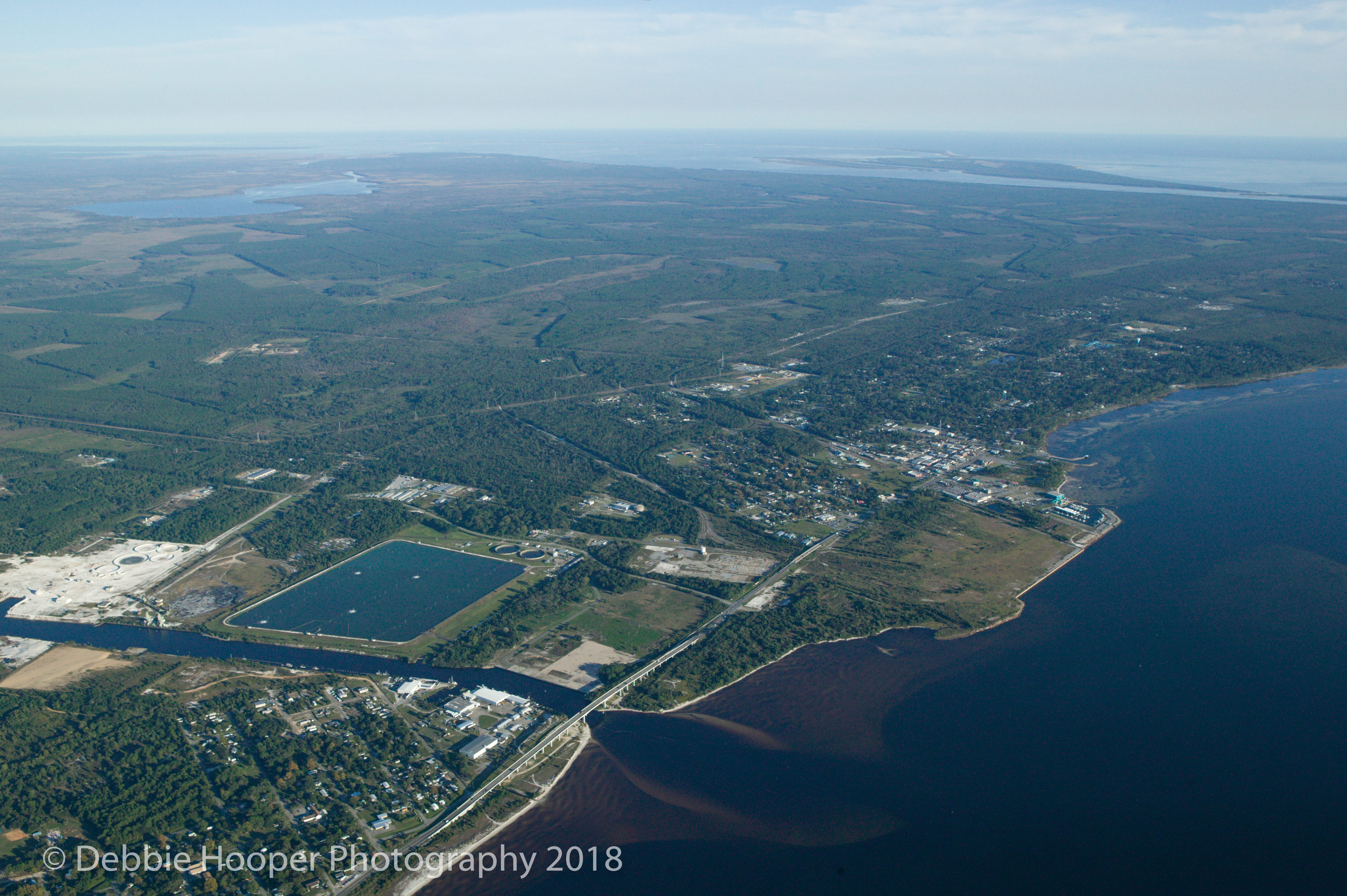 Causes of Low Flow
While debate continues about the causes of low river flow in the Apalachicola river, most will agree it is largely a factor of irresponsible upstream usage. Our group firmly believes that the overriding factor in this low flow environment is caused by irresponsible upstream use, specifically the unrestricted growth of Atlanta and surrounding areas, and Georgia agricultural practices, especially unregulated damming of tributaries for pond and reservoir creation and deep well pivot irrigation.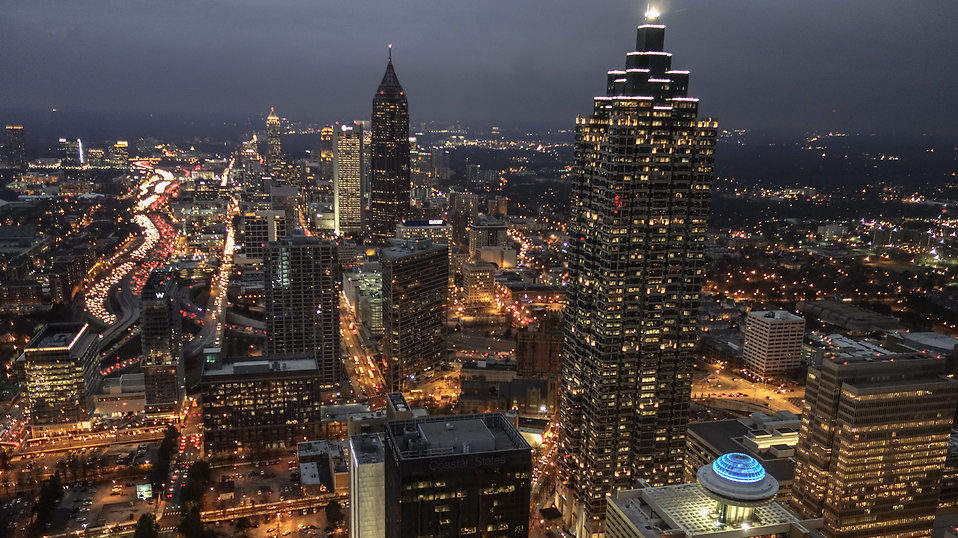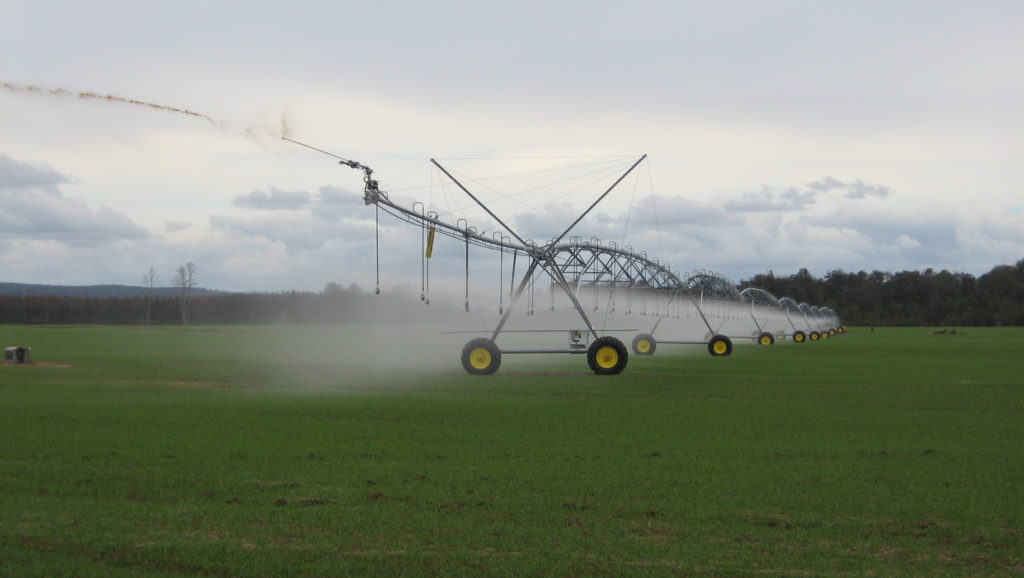 What there is NO debate about is the fact that low flow is a serious threat to the health of our ecosystems, and it is happening more frequently and with longer duration. (For a more detailed discussion of flow please see the article titled Water-Level Decline in the Apalachicola River, Florida, from 1954 to 2004, and Effects on Floodplain Habitats) Our group wholeheartedly supports Florida's ongoing legal efforts to hold Georgia accountable for this irresponsible and unfair usage of our precious water.
River Flow Diversion & Runoff Sedimentation
What BAYSAVERS wants to bring to light is the massive diversion of freshwater and sediment from the Apalachicola Bay and its harmful discharge into St. Joe and St. Andrew bay.
Our group is committed to reestablishing the natural hydrology of our ecosystems and eliminating this massive diversion of precious freshwater and sediment and its subsequent harmful runoff.
The Solution
We, however, have good news! Unlike so many of the environmental issues we face today, the solution to this part of the problem is simple and relatively inexpensive. We have talked for some time about some form of water control structure or lock to stop the saltwater intrusion into this ecosystem AND to prevent loss of valuable freshwater and silt from the Apalachicola River system that should be going to Apalachicola Bay, (where it would nourish), and is instead going into St. Joe Bay and St. Andrews Bay, (where it harms).
These Water control Structures are a common feature on many waterways in Louisiana, Mississippi, and here in Florida. A few examples are the Bayou Teche and Vermillion river structures in Louisiana, and the Cape Canaveral structures here in Florida. The technology and engineering for these structures are already available; we just need the political will to make it happen.
Construction of a water control structure between the connection of the Gulf County Industrial Canal and the Gulf Intracoastal Waterway (The T) and the power line easement just south of White City would stop the salt water intrusion from BOTH the Gulf County Canal AND the GIWW connection to East Bay (See Map). It would also allow unobstructed access between Panama City and the Gulf County Canal on the GIWW. It would also allow for better flow (mostly tidal) through the Gulf County canal. There is no local opposition to this project and this one solution will solve both salinity and sedimentation problems simultaneously. This water control structure would continue to allow access to the GIWW for boat traffic, it would only stop flow. This could also allow the Gulf County Park and boat ramps at White City to be on the "freshwater" side of the water control structures, and White City would resume its historic role as the gateway to Lake Wimico.
Lake Wimico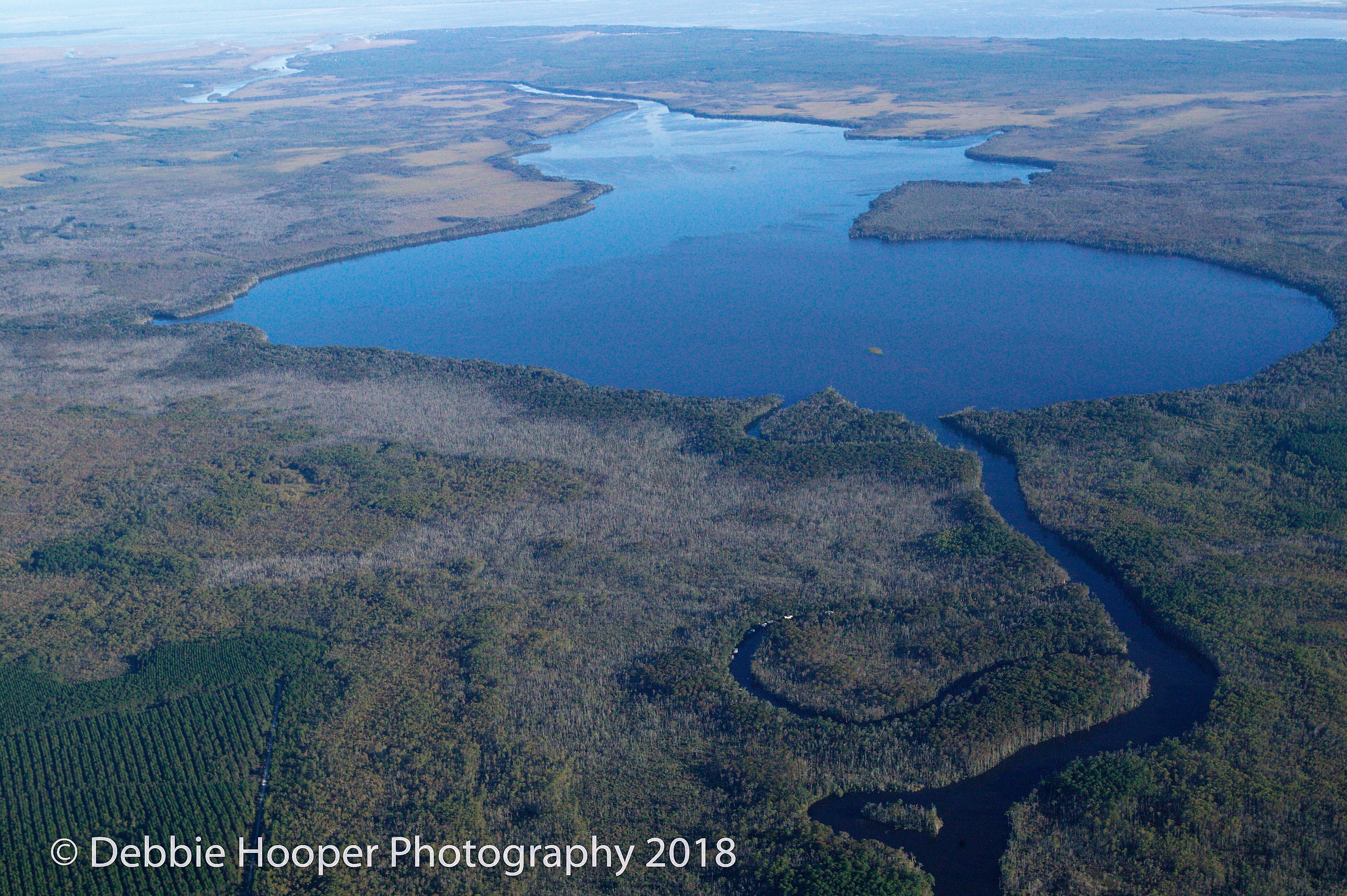 Lake Wimico Looking South to Apalachicola Bay
120 years ago there was never any flow through Lake Wimico. For thousands of years this huge area collected, filtered and fed freshwater exclusively into Apalachicola Bay through the Jackson River. Since its connection with St. Joe Bay and St. Andrews Bay and the persistent low flow periods we are now suffering we are seeing extreme degradation and destruction of the Cypress trees, buggy whips and ALL freshwater vegetation in the Lake caused by increased salinity. Waterfowl are an excellent indicator for ecosystem health. Historically Lake Wimico wintered winter thousands of ducks and other water fowl on Lake Wimico and the Apalachicola River Marsh. These waterfowl still migrate through here, but they only stay a very short while because of the lack of aquatic vegetation for food. Lake Wimico has become nothing more than an extended salt marsh!
Hurricane Katrina
We know for a fact that decreasing salinity and increasing freshwater flow to the Apalachicola Bay and marsh, along with Lake Wimico will result in a recovery like they are seeing in Louisiana. There the levees on the east side of the river were washed out by Katrina and fresh water is now entering areas that it has been prevented from running for over 100 years. These areas are rebounding with freshwater vegetation and wildlife, especially waterfowl and oysters, more than anyone thought possible.
We realize that this project will take a lot of time, energy and effort, but we think it is absolutely mandatory if we are going to preserve, protect and restore the Apalachicola Bay, St. Joe Bay, St. Andrews Bay as well as Lake Wimico and its surrounding wetlands, some of the most environmentally unique and economically important ecosystems on the Gulf Coast of Florida.